The Big Issue in the North.
This special 'Monkey issue' of the big issue in the North was on sale from 2nd February to 8th February 2002, to preview the northern dates of the Young Vic's Monkey stageplay, as part of its UK nationwide tour.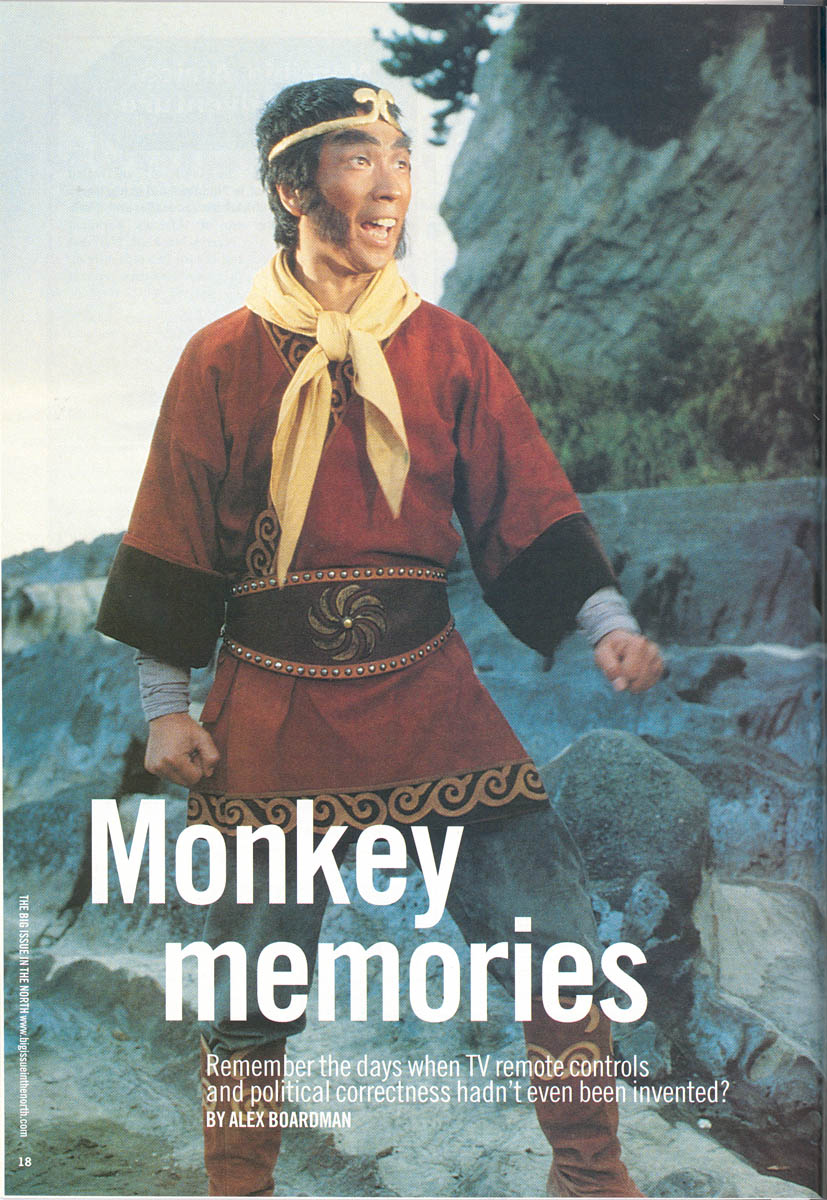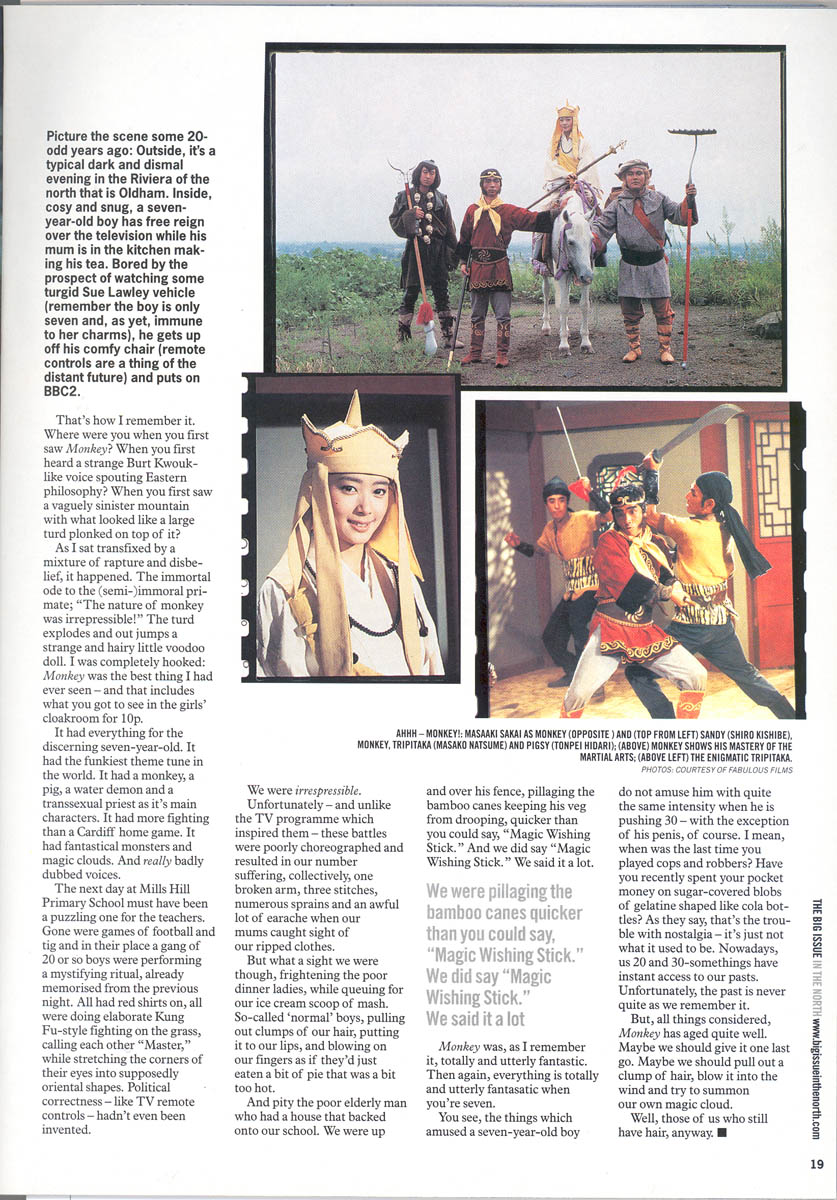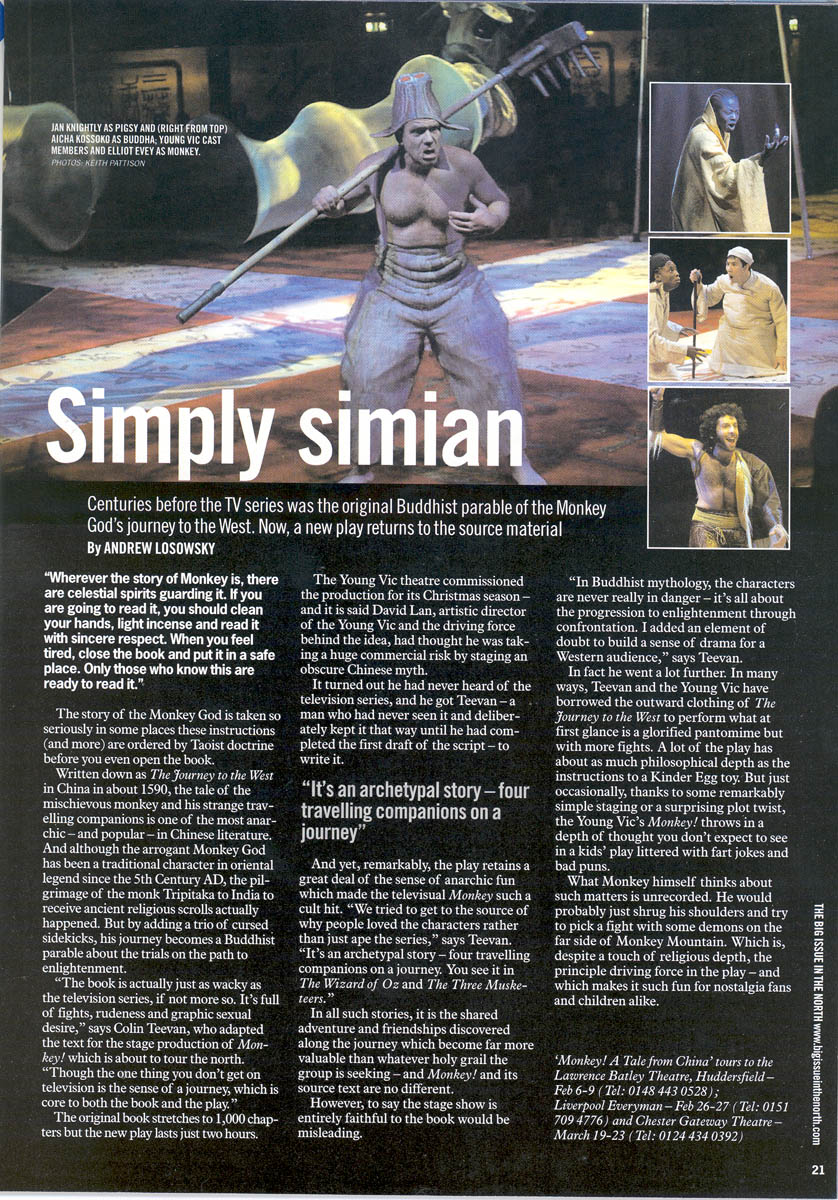 Note from GreatSage: The original book actually stretches 100 chapters and not 1,000 as the article states.
"I'm not immortal yet! What's mortal
must die and i hate that idea."
King Monkey